Il Vento

Piemonte Chardonnay DOC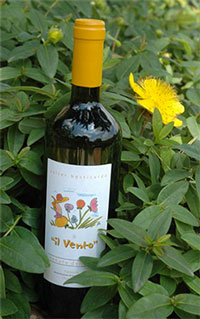 ALCOHOL: 14,5% • YEAR OF PLANTING: 1976-1985
FERMENTATION: 100% in stainless steel tanks.
AGING: 4-6 months on fine lees and 12 months in the bottle.
LONGEVITY: up to 4-6 years if stored in a suitable place (max 20°c) with the bottle lying horizontally.
FOOD PAIRINGS: fish, shellfish, vegetable starters, pasta and rice dishes, white meats, mixed grills.
---
CHARACTERISTICS
Straw yellow with greenish hues when young, gradually veering to deeper yellow with maturation; the nose is rich, with acacia and pear hues, together with bread crust and enjoyable honey notes. On the palate, it is dry and full, thanks to its salinity and superior alcohols.the acidity is fresh, but moderate, and further dampens after bottling.